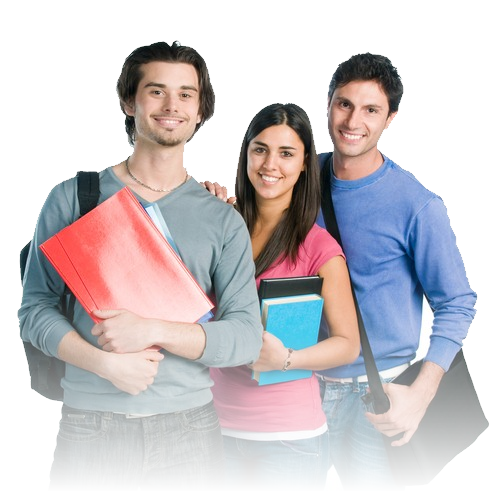 LICENCIATURA DUAL EN TEOLOGÍA
The growing need for official recognition of The Evangelical Church Theological Studies, the UMAD, aware of its Christian heritage and its responsibility in the development of the Kingdom God, has designed its Dual Bachelor's Degree in Theology. The propose of this degree is to validate
studies of Evangelical Institutes of Theological Studies, Seminaries or Biblical Institutes and give the Ministers the opportunity to have an officially recognized education.
The Dual Bachelor's Degree in Theology analyzes the contents of different programs of bachelor's degree in Theology in Mexico. This program consists of 38 subjects, equivalent to 306 credits in the areas of Theology, Bible, Ministry and Leadership. The duration of this program is eight
quarters. The courses are off campus and can be offered at different study centers with their own professors.
The UMAD offers their experience and recognition in the field of Higher education, which allow Theological Education Institutes the opportunity to validate their study program as a Dual Bachelor's Degree in Theology, provided that:
They demonstrate that they are able of comply with the regulations and official infrastructure that the SEP establishes for Higher Education Institutes in Mexico.
They have the legal capacity to underwrite an agreement with the UMAD in which there is a commitment to comply with program guidelines and pay the corresponding fees.
We recommend people who are interested in studying Theology, head to the Seminaries of their denomination to inquire if their Institute is included this plan.
Program
1º SEMESTER
| SUBJECTS | CREDITS |
| --- | --- |
| Fundamental Communication Skills | 6 |
| Ecological Culture | 6 |
| Church Music | 8 |
| Biblical Study Methods | 6 |
| Pentateuch and History | 8 |
 2º SEMESTER
| SUBJECTS | CREDITS |
| --- | --- |
| Evangelism and Missions | 8 |
| Personal Development | 8 |
| Discipleship | 8 |
| Introduction to Greek | 8 |
| Books of the Prophets | 8 |
 3º SEMESTER
| SUBJECTS | CREDITS |
| --- | --- |
| Greek | 8 |
| Poetics Literature | 8 |
| Gospels and Facts | 8 |
| The History of Christian Philosophy | 8 |
| Oral Communication | 8 |
 4º SEMESTER
| SUBJECTS | CREDITS |
| --- | --- |
| Exegesis Principles | 8 |
| General Epistles and the Apocalypse | 8 |
| Doctrines of the Peoples of God and his Revelation | 8 |
| Oral Communication Workshop | 8 |
| Pastoral Counseling | 8 |
 5º SEMESTER
| SUBJECTS | CREDITS |
| --- | --- |
| Apologetic | 8 |
| Pauline Epistles | 8 |
| Doctrines of the Creative Work of God, the Salvation and the End | 8 |
| Introduction to Christian Philosophy | 8 |
| Theological Ethics | 8 |
 6º SEMESTER
| SUBJECTS | CREDITS |
| --- | --- |
| Introduction to Hebrew | 8 |
| Liturgy | 8 |
| Christian Education Philosophy | 8 |
| Pastoral Theology | 6 |
| Theological Anthropology | 8 |
 7º SEMESTER
| SUBJECTS | CREDITS |
| --- | --- |
| Church and Sustainability | 6 |
| Administration Principles | 8 |
| Contemporary Theology | 8 |
| Biblical Theology | 8 |
| Leadership | 8 |
 8º SEMESTER
| SUBJECTS | CREDITS |
| --- | --- |
| Professional Practices (Internship) | 24 |