MASTER'S DEGREE IN COGNITIVE DEVELOPMENT
FECHA DE INICIO


13 de Enero del 2020

MODALIDAD


OnLine

DURACIÓN


20 Meses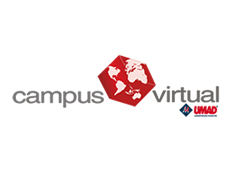 Profesionistas de las diversas áreas del conocimiento, interesados en comprender los avances científicos de las ciencias cognitivas y liderear proyectos para el desarrollo de habilidades del pensamiento y el mejoramiento del aprendizaje en instituciones educativas, empresariales y sociales, públicas o privadas.
PERFIL
La Maestría en Desarrollo Cognitivo tiene como propósito formar profesionales capaces de promover el desarrollo de las habilidades del pensamiento y las competencias de aprendizaje en niños y adultos, dentro o fuera de los sistemas escolarizados. Para ello, la maestría presenta las aportaciones más recientes de las ciencias cognitivas a la comprensión de los fenómenos del pensamiento incluyendo los aspectos cognitivos, motivacionales, afectivos y sus interrelaciones, entre otros. En la maestría se estudian, por ejemplo, los procesos mentales tales como el pensamiento complejo, la creatividad, la toma de decisiones, el pensamiento estratégico entre otros.
La planta docente de esta maestría cuenta con los conocimientos, la experiencia y la capacidad para lograr la formación de profesionales competentes en el desarrollo del conocimiento y la potenciación del aprendizaje de los seres humanos.
Contributions to your Professional training
At the end of master's degree in Cognitive Development, the graduate will be able to:
Apply the main current theories and trends of the professional practice in the area of Cognitive Sciences. Development and improvement of thinking abilities including learning abilities.
Apply strategies that incorporate Cognitive Sciences Principles in the improvement of Learning -Teaching processes, keeping in mind the peculiarities of the organization and the field of knowledge that correspond.
Develop programs for improve the thinking abilities in problem solution processes, decisions making, critical thinking and creative thinking, etc.
Creation and management of cognitive development projects for individual, teamwork or social groups modalities.
Interact with other professionals of the area finding innovative proposals in the development of thinking abilities.
Project based Methodology
Five quarters
A total of 13 subjects
Duration: 1 year and 8 months
General Topics: Knowledge Management, Thinking Development, Cognition, Technology and Learning, Strategic Thinking.
Including: Topic Advising, TV Sessions in real time, Discussions Forums, Chat, Technical Support and Multimedia Material.
Knowledge Management
Thinking Development
Cognitive Development Theories
Cognitive Psychology
Motivation and Metacognition
Strategic Thinking
Cognitive Development Project Design
Complex Thinking
Creativity Cognitive Management
Epistemology and Thinking
Thinking Communities
Cognition, Technology and Learning
Cognitive Development Projects Elaboration